Game Cancellations due to Weather
---
---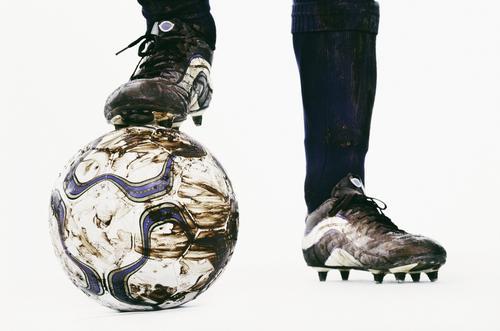 ---

Our west coast weather doesn't always cooperate and often delivers soggy and muddy conditions. Sometime mother nature even throws freezing and snowy weather our way too.

The quick rules on game cancellations is as follows:
Please always assume your game will go as scheduled.
If your games normally have a referee, it is their decision to cancel the game.

Poor weather is the nature of soccer in Vancouver, there are rules regarding games in these conditions and these rules vary by age group.

As weather becomes poor, games will be moved to all-weather surfaces or cancelled outright by the Schedulers. This information is typically delivered to coaches/managers on Friday or earlier for redistribution to the teams. You can also check the Vancouver Parks website on Friday to see if a specific field is closed for the weekend - Vancouver Park Board Field Closures

Field decisions may not be uniform throughout our playing area. Fields may be closed in one municipality while they are open in others so always assume the game is on unless you hear otherwise.

The League Schedulers will notify the KYSA Coodinators if all league play is cancelled within their district or if certain fields are known to be unplayable due to snow, ice or flooding. The home team must notify their opposition as soon as possible of the cancellation or change. Failure to do so can result in a forfeit by the home team.

If there is no "blanket" closure by KYSA or VYSA but you know that your scheduled game field is either snow-covered, frozen or flooded, contact your team official or KYSA age group coordinator to let them know and they will take the steps necessary to cancel or change the game. If you do not hear from the Club that the game has been cancelled, both teams should attend to play as scheduled and the referee will make the decision as to the playability of the field at game time. Player safety is paramount and takes priority.

Age group guidelines if the field has not been cancelled by the league or the district:


U6/U7
It is up to the coaches/managers to assess the field and playing conditions for safety.
If it is unsafe to play or you will damage the field please cancel the game.

U8-U10

If you normally have a referee, it is their decision to cancel the game.
If no referee, it is up to the home team to make the decision regarding cancellations.
You must inform a visiting team if you are playing a non-Killarney team.
If you are AWAY, you must rely on the HOME team to make the decision.

BCCSL

U11 Gold - U17

It is the referee's decision to cancel the game if not already cancelled by the district or parks board.
As the HOME team, it is your responsibility to inform the visiting team of a cancellation - failure to do so will result in a forfeit on your part and a loss
If you are AWAY, you must rely on the HOME team to inform you of a cancellation decision. Failure to show up for a game will result in a forfeit if the game isn't actually cancelled.
Still looking for more information, consult the BCCSL League Guide