KYSA Whitecaps Club Night
@

BC Place
---
Jul. 02, 2022 07:00 PM to 09:00 PM
---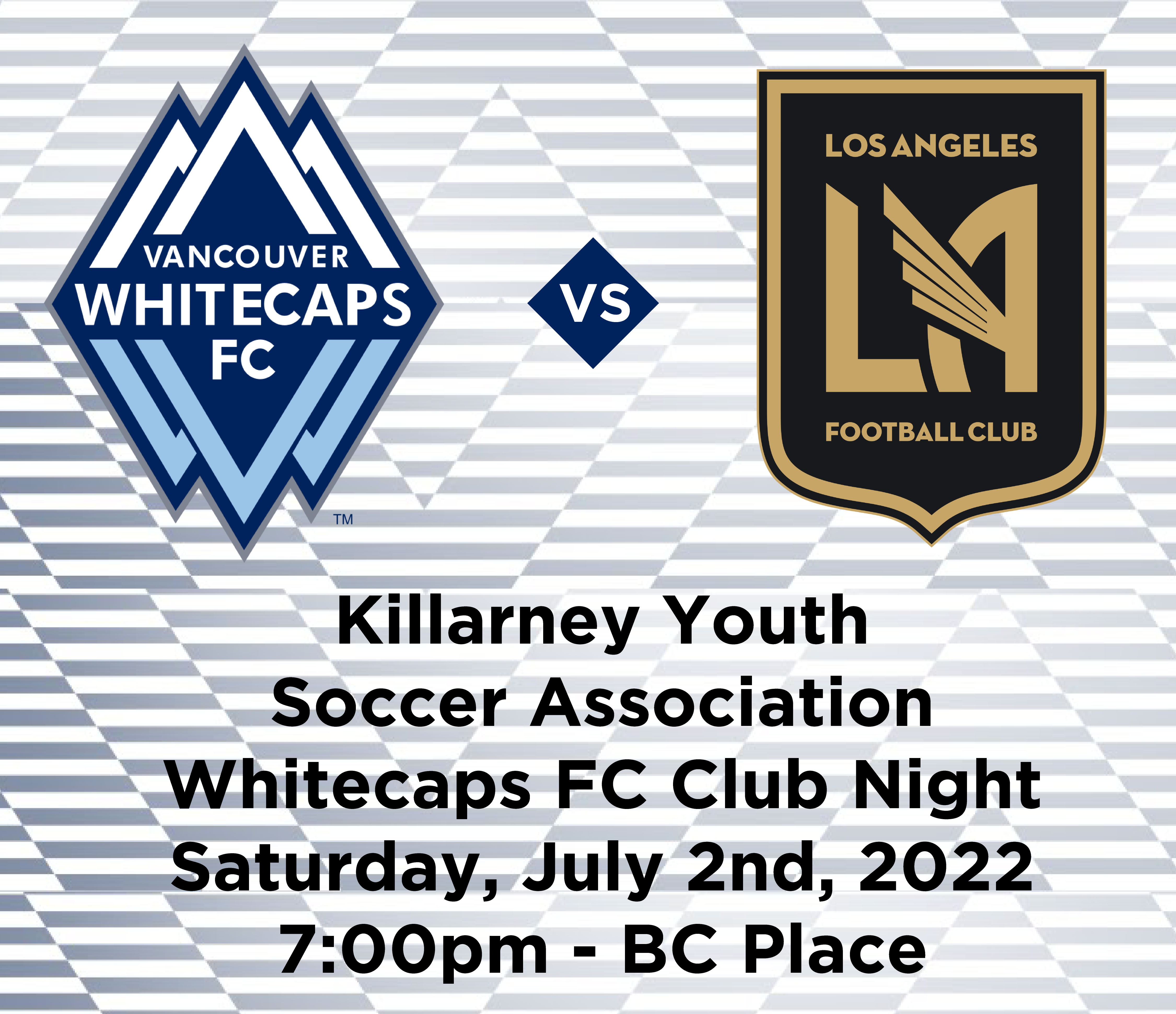 KYSA is excited to announce:
Whitecaps & KYSA Club Night on July 2nd
VANCOUVER WHITECAPS FC vs. LAFC
Saturday, July 2nd
BC Place Stadium
Whitecaps FC Ticket information
CLICK HERE TO PURCHASE TICKETS HERE
The promo code for KYSA tickets is simply "KILLARNEY"
A discount is applied when you click on your seats. The final price after taxes and fees is $25. Please do your best to not leave single seats as the section reserved for Killarney will sell out quickly. Be aware that sections 226 and 227 are non-alcohol sections.