New Referees Needed! Small Sided Clinic Starting Soon!
---
---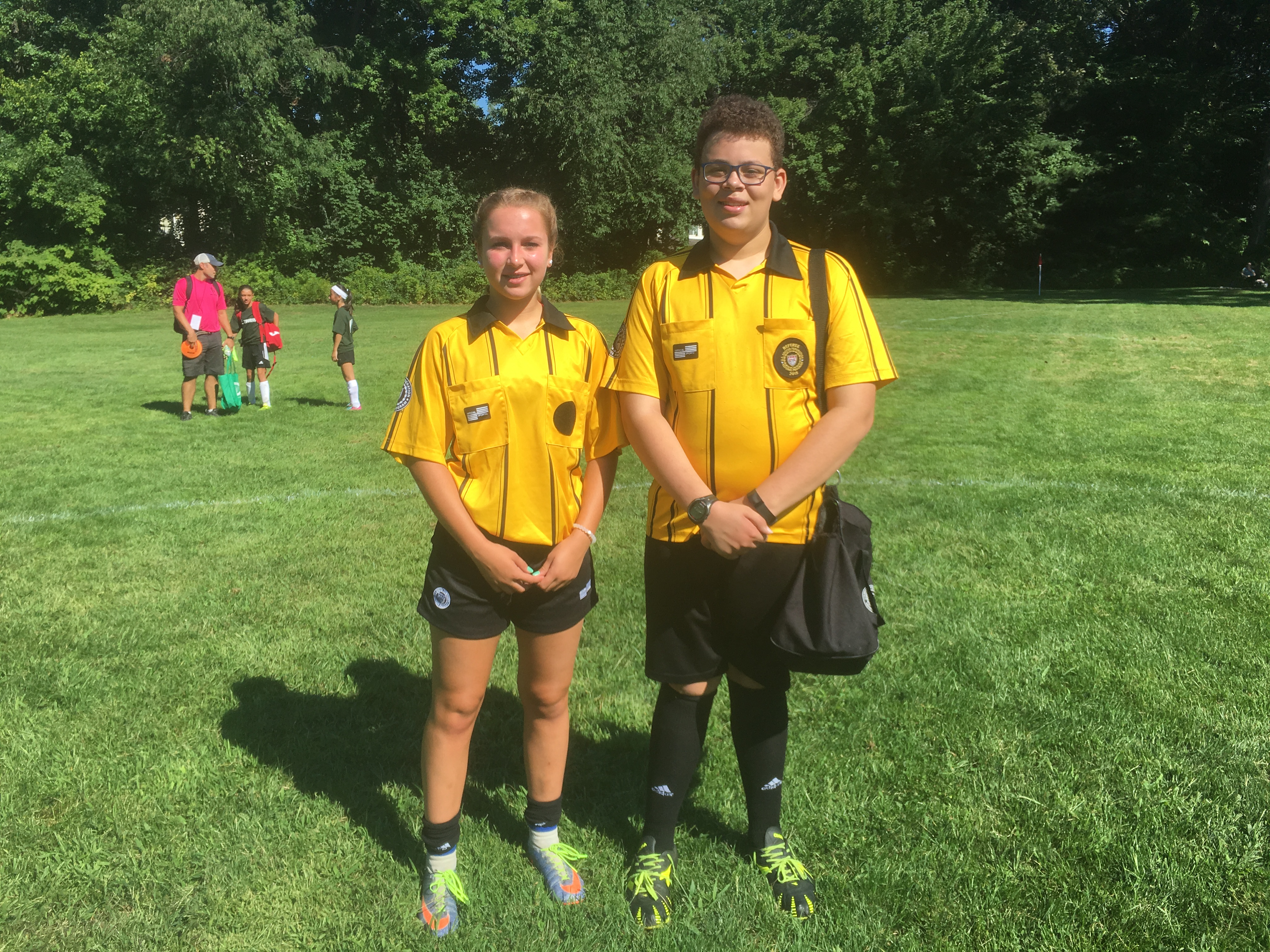 ---
Killarney Youth Soccer is pleased to announce a Small-Sided Referee Clinic for new referees. We encourage all players who are interested in refereeing ( and are 12 years or older ) to please sign up. (Psst... you get paid to referee!!)
The Small-Sided Referee Clinic teaches the basics of refereeing and is offered to individuals who are no less than 12 years of age. Once an individual is successful in passing this clinic, you are classified as a Small-Sided Referee and you will be able to referee in matches with players between U6-U12 and Assistant Referee ( Linesperson ).
Pre-requisite: Minimum 12 Years old at time of course (Born 2011 or earlier)
Clinic Length: 6 hours
This clinic consists of (3) components:
(2) online webinar sessions via Zoom and (1) in-person session.
Three Sessions
Webinar 1 Monday Aug 28, 2023 6:00 PM to 8:00 PM
Webinar 2 Thursday Aug 31, 2023 6:00 PM to 8:00 PM
In Person Thursday Sep 7, 2023 6:00 PM to 8:00 PM - KILLARNEY OVAL
DETAILS:
Host: KYSA
Course type Small Sided
Max. of 30 students
Cost $44.46
Registration will close 1 day prior to the clinic start date and at that point you will be emailed instructions regarding Zoom access and other clinic information. Please register by August 26th.
Students can now access the link for the Zoom webinar sessions from within their Ref Centre accounts (on the left hand side on their homepage).
To receive full credit for this clinic you must attend all (3) sessions NO EXCEPTIONS.
Transferring clinics is not permitted unless you have a legitimate excuse so please confirm your availability for all sessions before registering.
***IF YOU DO NOT COMPLETE FULL PAYMENT ($44.46) UPON REGISTERING, YOU WILL AUTOMATICALLY BE REMOVED FROM THE CLASS LIST. NO EXCEPTIONS***
Host Contact Ashessh Bhatti referee@kysa.ca
Registration link:
(Search by club/district and select "KYSA")
Code: KYSAREF23
Please register by August 26th
Students who register are required to pre-pay the course fee - KYSA will reimburse the fee after the referee has officiated 2 games.
Already have your referee certification? Join the Killarney Referee Pool by registering at KYSA Registrations
Log in or create an account
Select "Official Registration" from the dashboard and follow the instructions
learn more by contacting referee@kysa.ca or checking out our Referees Page