Tickets on sale now for KYSA-Whitecaps club night July 7th
---
---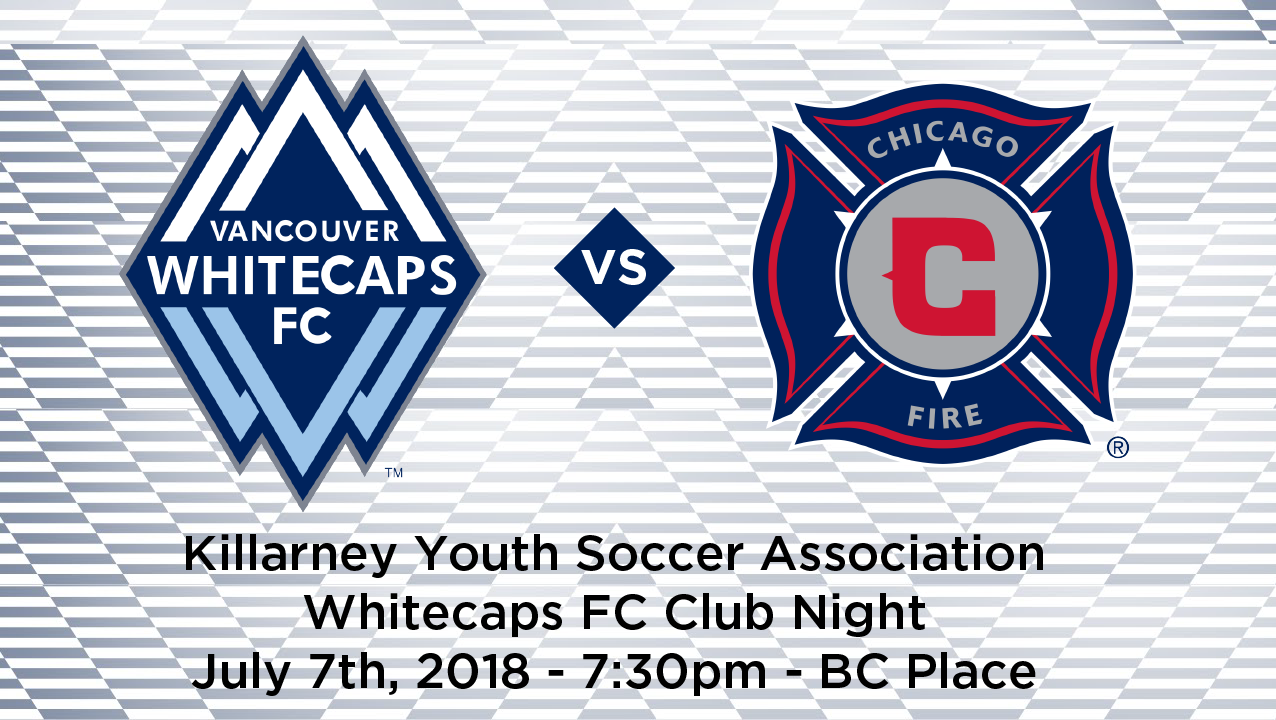 This year's KYSA Whitecaps FC Club Night is July 7th, 2018 at 7:30 pm vs the Chicago Fire.


This is the club's only fundraising activity and ticket purchases is open to anyone, not just KYSA members. Please feel free to forward the survey link to your close friends and family that you know will purchase tickets.
Please use the SurveyMonkey link below to sign-up to purchase any number of $30 tickets that you will pick-up and pay for at a later date.
As host club, KYSA players have an opportunity to help out on the field itself. The most popular of these activities is when 22 KYSA players aged 5 to 8 years each get to escort one of the starting 11 players of each team onto the field.
Activity List
Player Escorts: 22 Spots (ages 5-8)
Hi-5 Line: 30 Spots (ages 6-14)
Flag Bearers: 20 Spots (ages 10-16)
Ball Retrievers: 12 Spots (ages 14-18)
Please complete the Activity survey below to fill one of the on-field roles. Please fill out the survey multiple times if you have more than one player.